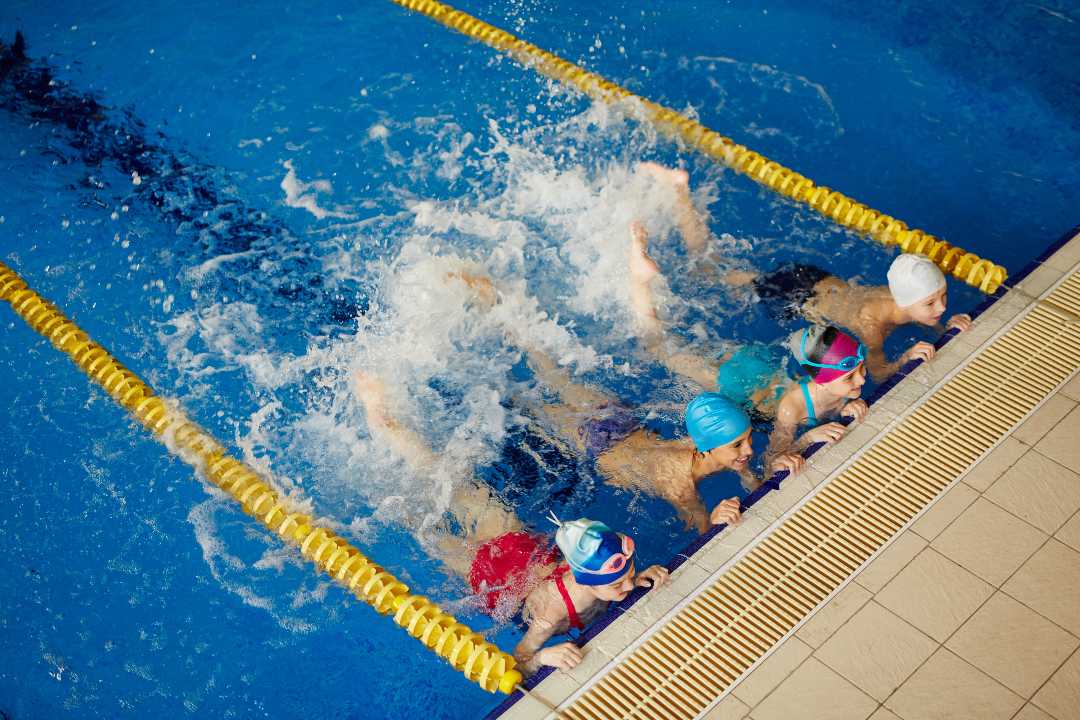 Group Swimming Lessons – Swimming is a great recreational activity. People hit the pool to beat the summer heat. But beginners use supporting accessories to float in water. It will kill the actual enjoyment of swimming. Why not learn to swim the right way? You can join our group swimming lessons with your friend.
It has tremendous benefits in various aspects other than swimming. Group swimming lessons will help you develop strong social skills. It will motivate you to active participation and help to reduce swim nervousness. Swimming with your pal will be a source of entertainment and lift your mood and spirits. You might develop a competitive mindset seeing your fellow swimmers excel in the skill. It will help you strive harder to master swimming strokes and learn from the slips. 
Group swimming lessons will give you support and constant motivation to become determinant. It improves safety as you will have greater support in an unfavourable situation.
Combined lessons offer greater productivity and learning pace. It is comparatively more affordable than private swimming lessons. If you want greater affordability, you can choose group training at HydroSplash Swimming Lessons.