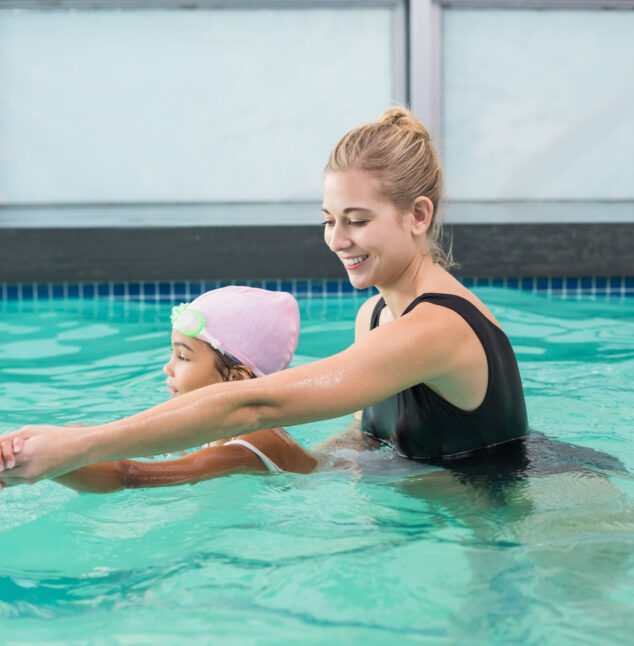 The history of sports has witnessed limited women's participation due to its fragile nature. Gladly, we have seen an increased percentage of women participating in sports like swimming. Female swimmers have improved stress management and better emotional control.
HydroSplash Swimming Academy's swimming lessons promote women's participation in swimming. We offer ladies swimming lessons that female swimming coaches hold. Our female swimming coaches are no less than male coaches. They are equally talented and are a continuous source of motivation and inspiration. If they can master swimming to the extent that now they are training, then why can't you?
You can easily communicate your concerns to the female coach. Ladies' swimming lessons will give you a more feminine approach to swimming fundamentals. Other than mental and physical benefits, taking female swimming classes can expand the horizon of career opportunities. Female coaches are high in demand due to the increasing percentage of women's sports participation.
Once you gain relative experience, you can consider coaching options and increase the girl power in the
swimming world. As our core objective says, we want our students to Learn, Swim and Fly!